Individual Therapy
A genuine, empathic, and caring relationship is at the heart of meaningful and helpful psychotherapy. I focus on creating a safe, warm, and reflective environment in which to explore thoughts and feelings and identify patterns of behavior. Particular attention will be paid to your experience of yourself and others throughout the various contexts, past and present, of your life. I take an active and collaborative approach and, with your guidance, seek to create an optimum balance between safety and nurturance and challenge and directness. Together, we will help you recognize and work through the painful feelings and underlying experiences that inhibit your behavior and limit your sense of autonomy, hopefulness, and wellbeing.
My approach to psychotherapy is continually evolving, but it is a relationship-based approach rooted in contemporary psychoanalytic theory. Contemporary psychoanalytic theory is a set of ideas and models about human behavior and motivations derived from actual clinical experience and from the study of human development. Psychoanalytic theory asserts that the concerns and motivations that underlie our thoughts, feelings, and behaviors are not always apparent to ourselves and that our most fundamental feelings about ourselves and our expectations of others are forged in the context of important relationships. As appropriate, however, I also make use of cognitive, behavioral, and solution-focused interventions.
My approach to psychotherapy is not just about gaining new understandings and new awarenesses, it is also about having a different kind of experience of your self and of relationships. This experiential component is an integral and powerful part of the therapy process. It involves making use of the therapeutic relationship itself as a vehicle for exploration, as a nurturing context within which to confront yourself more honestly and openly, and as a place to begin experimenting with new ways of being and relating.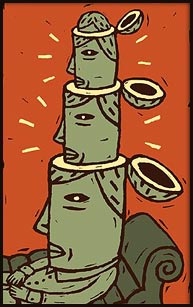 "Good psychotherapy is about making better choices about how to take care of your self, how to form satisfying relationships, and how to attain your personal goals."
Serving: Individuals & Couples
Address:

445 Bellevue Ave, Suite 203
Oakland, CA 94610
Phone: 510.381.3090
Email: Vitek-deleteme[at]-deleteme-sonic [dot] net