Welcome
Hello and welcome to my website. The information on this website is designed to introduce you to my services and to help you decide whether I might be the right psychotherapist for you.
I am a Licensed Clinical Psychologist in private practice in Oakland, California. I have a Doctoral degree in Clinical Psychology from the Wright Institute and have been practicing psychotherapy since 1994. I provide open-ended and brief psychotherapy to adult individuals and couples and have experience working with a wide range of issues and concerns such as:
Anxiety
Relationship Issues and Interpersonal Conflicts
Trauma/Dissociation/PTSD
Anger/Impatience/Irritability
Fear of Rejection
Self-Esteem Issues
Guilt/Shame
Loneliness/Isolation
Avoidance and Procrastination
Difficulty Coping with Strong Feelings
Feeling Cut Off From Feelings
Obsessiveness/Compulsiveness
Life Transitions
Stress
Work/Life Balance
Personal Growth/Identity
Gay and Lesbian Identity and Relationship Issues
Sexuality
I am also currently employing and supervising a Registered Psychological Assistant, Senadhi Parakrama, PsyD (PSB 35982) who is available for individual and couple psychotherapy for lower fee clients. Senadhi recently completed his doctorate in clinical psychology and now works under my license and direct supervision and is able to offer high quality psychotherapy at a lower fee scale. For more information, Senadhi Parakrama, PsyD.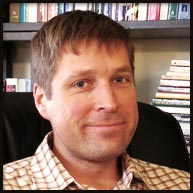 "Psychotherapy is not just about gaining understanding, it is about having a different kind of experience of your self and of relationships."
Serving: Individuals & Couples
Address:

445 Bellevue Ave, Suite 203
Oakland, CA 94610
Phone: 510.381.3090
Email: Vitek-deleteme[at]-deleteme-sonic [dot] net